T
here's a huge Reader Rally going on courtesy or Random House and a bunch of Reader Blogs. Prizes to be had at each blog with a Grand Prize to be given away at Romance at Random. Please make sure you check out all the blogs involved!
Grand Prize sign-up is here.
Now for what you can win here at Paranormal City Girl..
For my contribution, I will be giving
ONE
lucky winner their choice of either of the kindle e-book (for those international) and those in the U.S. their choice of kindle e-book or print copy to all who stop by, be a blog follower and leave a comment.
If I get 200+ blog followers I will give
two people
a chance to win either of the mentioned books listed below.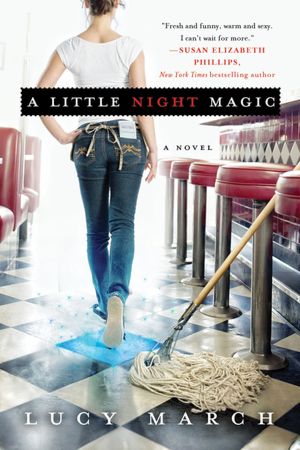 Overview
Olivia Kiskey needs a change. She's been working at the same Nodaway Falls, New York, waffle house since she was a teenager; not a lot of upward mobility there. She's been in love with Tobias, the cook, for the last four years; he's never made a move. Every Saturday night, she gathers with her three best friends—Peach, Millie, and Stacy—and drinks the same margaritas while listening to the same old stories. Intent on shaking things up, she puts her house on the market, buys a one-way ticket to Europe, and announces her plans to her friends . . . but then she meets Davina Granville, a strange and mystical Southern woman who shows Olivia that there is more to her life than she ever dreamed. As Liv's latent magical powers come to the surface, she discovers that having an interesting life is maybe not all it's cracked up to be. The dark side of someone else's magic is taking over good people in town, and changing them into vessels of malevolence. Unwilling to cede her home to darkness, she battles the demons of her familial past and her magical present, with those she loves at her side . . . and in the cross fire. Can the most important things in life—friendship, love, magic, and waffles—get her through the worst that the universe can throw at her?
ISBN-13:

9781250002679

Publisher:

St. Martin's Press

Publication date:

1/31/2012

Pages:

320
I was lucky enough to win an ARC copy of A Little Night Magic and boy, was I blown away at how much I loved this book. It's only fair that I share the love by offering a e-book copy of this book to one lucky commenter if its their pick or Kelly's e-book below. Winner's choice.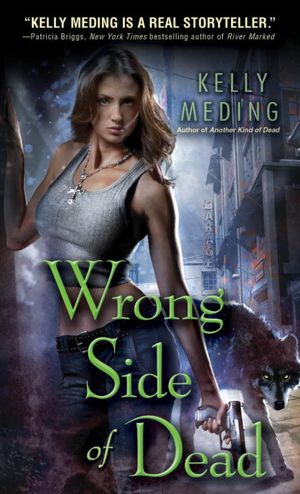 Overview
Monster hunter Evangeline Stone woke up on the wrong side of dead this morning—and now there's hell to pay.




Barely recovered from her extended torture at the hands of mad scientist Walter Thackery, Evy can use a break. What she gets instead is a war, as the battered Triads that keep Dreg City safe find themselves under attack by half-Blood vampires who have somehow retained their reason, making them twice as lethal.
Worse, the Halfies are joined by a breed of were-creature long believed extinct—back and more dangerous than ever. Meanwhile, Evy's attempts at reconciliation with the man she loves take a hit after Wyatt is viciously assaulted—an attack traced to Thackery, who has not given up his quest to exterminate all vampires . . . even if he has to destroy Dreg City to do it.
With Wyatt's time running out, another threat emerges from the shadows and a staggering betrayal shatters the fragile alliance between the Triads, vampires, and shapeshifters, turning Evy's world upside down forever.



ISBN-13:

9780345525796

Publisher:

Random House Publishing Group

Publication date:

1/31/2012

Format:

Mass Market Paperback

Pages:

368


Read Chapter One here
For your chance to win either one of these e-Books please leave a comment below and click on the Rafflecopter to enter you info. Every Commenter will also be eligible to win a grand prize from the site of Romance at Random.
The Fine Print:
- You must be 14 and over
- Open to all who have a Kindle e-Reader.
- You must be a follower of Paranormal City Girl
Contest ends January 31st, 2012
<
a Rafflecopter giveaway